Testimonials & Client List
Thousands of musicians can't be wrong
"We're proud of the way our CDs look and sound. We tour nationally about 200 days a year and our CDs in Eco-wallets are very important to us, both financially and as a way for people to remember our music and stay interested in our journey."
Victor and Penny
Over 60,000 musicians have trusted Disc Makers with their music
Wherever you are in your musical career, we'll make your independent project shine as brightly as any major label release. Artists like Wu Tang Clan, Phoenix, Anthrax, and Bad Brains are experienced professional musicians with many major label releases under their collective belts. They have numerous contacts in the industry and could have gone anywhere to make their CDs. They chose Disc Makers.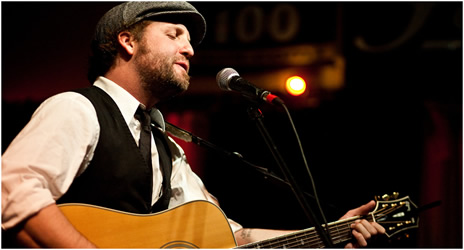 "From design and audio all the way through to the quick turn time. It was a home run."
-Miles Nielsen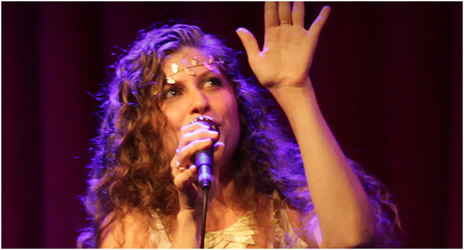 "I've been using Disc Makers since my first album 13 years ago, and they are top notch."
-Maya Solovéy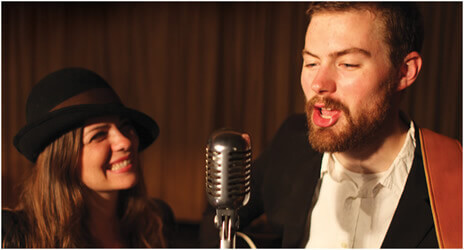 "This has been the best experience we've ever had making music."
-Bryan Vanderpool, The Well Pennies
Unsolicited love sent our way by happy customers
"This process is AMAZING!! I had an uploading issue with a PDF and a service representative was able to spot my issue without hesitation on the live chat feature. Thank you Disc Makers for making this process simple and easy."
-Chris A.
"Got our discs today. Thank you to the entire team at Disc Makers for your hard work. You guys really went over and above the call on our project. You guys were awesome and clearly the entire team was dedicated to getting us a great end product. You guys ROCK!!"
-Brandon S.
"Such an outstanding experience working with Disc Makers. The online process is so user friendly... and even when I did have a question or felt a little nervous about something, someone was always there to answer in person. You guys met every expectation. You allowed me to give MY client exactly what he needed, exactly when he needed it. Thank you so much."
-Cheryl C.
"Your artists are AMAZING! Great job!!! Thanks so much. Such good work from your graphic department, I think we will always have you design our CD covers. Thanks again!"
-Quentin N.
"Great job on the mastering of the tracks and overall customer service! It's our first time doing business and you truly provided a great first impression. We look forward to a long lasting business relationship."
-Corey A.
"I just finished up my fifth CD with Disc Makers. As I say in my little quote "Never a hitch or a twitch, that's why I'll never switch!!" (Well, really nothing is perfect in this world but you folks are superlative!) Thank you and your wonderful staff for such a creative effort."
-Joe P.
"All of my purchases from your company have been exceptional. I am particularly happy with my new Epson Autoprinter. It is the best investment for my business productivity in years. Exactly as advertised and delivered next day. You are by far the best vendor I have had. Thank you very much."
-James L.
"My experience with Disc Makers has been amazingly great. The team who worked on my last 2 projects is a team of sincere and dedicated professionals who know what they're doing!

Any serious new artist should utilize the SoundLab and the Design Studio at Disc Makers.The sound on both albums was greatly enhanced and the artwork/design is very attractive!!"
-Constantine A.
We've been part of the independent music community for over 70 years

Disc Makers Clients
Most of the more famous Disc Makers' clients looked to us when only their own mothers knew how good they were. Working with Disc Makers has been an early step toward success for many an artist. Our well-known clients could go anywhere, yet they come to us to manufacture their independent releases.
Country / Americana / Folk
America
Arlo Guthrie
Aztec Two Step
Bobby Goldsboro
Chris Pati
Christine Lavin
Danny Federici
Danny Gatton
Disappear Fear
Ellis Paul
Emmylou Harris
Gerald Collier
Glen Campbell
Green Linnet Records
Louise Mandrell
Lucy J. Dalton
Reba McEntire
Roy Rogers & Dale Evans
Susan Werner
The Righteous Brothers
Hip Hop / Urban / Dance
5150
The Arsonists
Big Boy Records
Bobbito Garcia
Cypress Hill
DJ Jazzy Jeff & the Fresh Prince
Eminem
EPMD
The Fat Clique
Frankie Bones
Ghostface Killah
Insane Clown Posse
Joe Simmons (RUN-DMC)
Josh Wink
Kid 'n' Play
Kid Sensation
Killarmy
King Britt
Luther Campbell
Mystikal
The Outsidaz
Parris
Public Enemy
Razor Sharp Records
Robert Brooks
Ruffhouse Records
Salt 'n' Pepa
Schoolly-D
Sir-Mix-A-Lot
Souls of Mischief
Sunz of Man
Tag Team
Wu Tang Clan
Jazz / R & B / Blues
D'Kuckoo
Django Reinhardt
Harry Connick, Sr.
Higher Octave Records
Howard Morgen
John Mayall
John Mooney
Jorma Kaukonen
Laurence Juber (of Wings)
Lionel Hampton
M.C. Records
Malcolm Jamal Warner
Nina Simone
Odetta (Grammy nominee)
Peter Erskine
Rick Derringer
Shirley King
Sun Ra
Windham Hill Records
Latin
Alex Bueno
Andres Jimenez
Boricua Guerrero Productions
Cano Estremera
Cheo Feliciano
Combo Records
Conjunto Clasico
Cuco Valoy
Danny Rivera
Disco Hit Records
Eddy Herrera
Edwin Rivera
El Gran Combo
Fania All Stars
Fania Records
Fernando Villalona
Gilberto Santa Rosa
Grupo Mania
J&N Records
Johnny Rivera
Johnny Ventura
Jose "El Canario" Alberto
Los Cantantes ("El Venao")
Los Toros Band
Lucecita Benitez
Mario Bauza
Proyecto 1
Ramon Orlando
Rico Records
Rikarena
RMM Records
Rokabanda
Roy Brown
Ruben Blades
Teodoro Reyes
Tierra Seca
Tito Nieves
Victor Roque
Magazines / Companies
Billboard Magazine
Calvin Klein
Cartoon Network
FMQB (Friday Morning Quarterback)
Guitar World Magazine
KRS-One
Late Night w/Conan O'Brien
Mix Magazine
The Mountain (KMTT/Seattle)
MP3.com
MTV
Musician Magazine
New York Knicks
NPR (Fresh Air)
Philly Rock Guide
Puma
Request Magazine
Y-100 Sonic Sessions (WPLY/Philadelphia)
Sony Publishing
The Source Magazine Spin Magazine
TBS/Turner Sports
WIYY Baltimore
The World Cafe (WXPN/Philadelphia)
Yamaha Corporation
Opera / A Cappella / Gospel
Baltimore Opera Co.
Chris Jasper (Isley Bros.)
Dixie Hummingbirds
Marvin Winans
Pittsburgh Opera Co.
Phoenix Boys Choir
Polka
Bel-Aire Records
Chuck Pendrak
Eddie Biegaj's Crusade
Eddie Blazonczyk's Versatones — (Grammy winner)
Happy Louie & Julcia — (Grammy nominee)
Jan Lewan — (Grammy nominee)
Lenny Gomulka's Chicago Push — (Grammy nominee)
The New Tradition
The Polka Family — (Grammy nominee)
Toledo's Polka Motion — (Grammy nominee)
Pop / Adult Contemporary
98°
Art Garfunkel
Barry Manilow
Betty Buckley
Collectables Records
Clay Aiken
Contours
Cybill Shepherd
Danny & The Juniors
David Clayton Thomas (Blood Sweat & Tears)
Davy Jones
Del-Fi Records
Gary Wright
Grey Eye Glances
Hanson
Joe McIntyre
Jonatha Brooke
KC & the Sunshine Band
Kool & the Gang
Mary Wilson (Supremes)
Pat Cooper
Peter Noone
Peter Tork
Petula Clark
Sara Bareilles
Tony Bennett
Thomas Dolby
Will Hart and the Delphonics
Raggae / Calypso / Ska / Swing
Burning Spear
Cherry Poppin' Daddies
Cigar Store Indians
Dennis Brown
Freddie McGregor
Greensleeves Records
Live & Learn Records
Lucky Dube
Michael Rose
Mighty Diamonds
Moon Records
Rocket 88
Ruder Than You
The Scofflaws
Squirrel Nut Zippers
The Toasters
The Wailers
Rock / Metal / Alternative
? & the Mysterians
Ace Frehley
Angela Bowie
Anthrax
The Badlees
Bauhaus
Ben Arnold
Ben Taylor
Big Black
Big Head Todd & the Monsters
Big Jack Johnson
Billy Bragg
Black 47
The Bloodhound Gang
Blues Traveler
Blue Spark
Bob Welch (Fleetwood Mac)
Butthole Surfers
Cinderella
Commander
Concrete Blonde
Cody
The Cranberries
The Cro-MagsDan Toler (Allman Brothers)
Fortune Records
Fuel
Gene Loves Jezebel
Gilley's
Good Ink Records
Goodness
Graham Parker
Harvey Danger
Heaven's Edge Henry Rollins
Henry Rollins
Hot Tuna
Iggy Pop
Insane Clown Posse
Jars of Clay
Jason Newsted (Metallica)
Jerky Boys
John Christ (Danzig)
John Entwhistle
John Lodger
Johnny Winter
John Taylor (Duran Duran)
Jon Anderson
The Judybats
Julie Ritter (Mary's Danish)
Justin Hayward (Moody Blues)
Killdozer
Killing Joke
Lee Rocker
Left Hand Smoke
Level
Little Steven
Live
Lydia Lunch
Martin's Dam
Meatmen
Megaforce Records
Melissa Etheridge
Meredith Brooks
Ministry
Mission of Burma
moe.
Neal Smith (Alice Cooper's band)
Nelson
New Riders of the Purple Sage
Nico
Peter Case
Pretty Poison
Pure Soul
Relix Records
Ric Ocasek
Robbie Gennet (Seven Mary Three)
Robert Hazard
Robert Hunter (Grateful Dead lyricist)
Savoy Brown
Sonic Youth
Steely Dan
Sweet Water
The Supersuckers
Thin Lizard Dawn
Todd Rundgren
Tonic
Touch & Go Records
Wanderlust
Wendy O. Williams
Will Calhoun (Living Colour)
Willy Porter
Trade Shows / Conferences
CMJ (College Music Journal)
Cutting Edge Music Conference
Foundations Forum
Independent Label Fest
LMNOP
Millenium Music Conference
NEMO
Philadelphia Music Conference
SF02 (Gavin)
South by Southwest
Universities and Colleges
Arkansas
Alabama
Arizona
Berklee College of Music
California at Berkeley
Columbia
Delaware
Florida
Harvard
Illinois
Kansas
Miami
Michigan
Nebraska
New Hampshire
Notre Dame
Oberlin College
Southern California
Stanford
Pennsylvania
Princeton
Tufts
West Virginia
Wisconsin
and over 200 more!
World Music
Boy Thode
Claudius Phillips &Gibi I Orkesta OREO
ERA Outentiko
Gibi I Orkesta
Gipsy Kings
King Sunny Ade.
Mini Records
Padu del Caribe