Case studies & cover samples
Take Off by Brett Hunter
Get pricing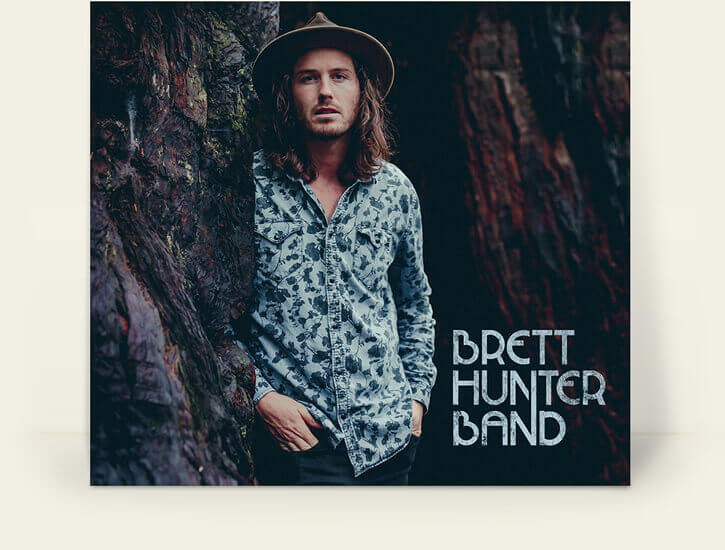 Brett described his music and Americana / Soul. For the cover of his CD, he supplied a strong image of himself, highlighted by rich natural lighting. We added a distressed texture to the retro style font, picking up some of the brighter colors in his shirt.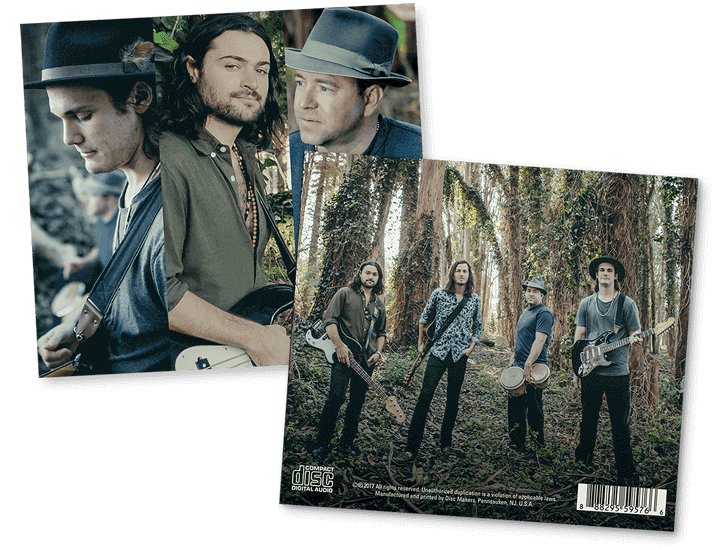 The individual shots of the band, as well as a great group photo, were taken in similar settings. But in order to give them greater visual continuity, our designer adjusted the colors of each photo by overlaying muted tones. She also created a rich textural background on the extra panel, so Brett's track list and credits could be easily read.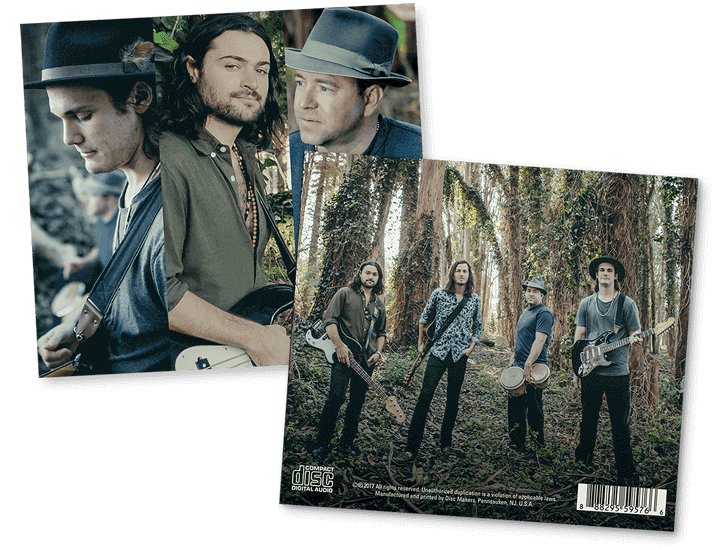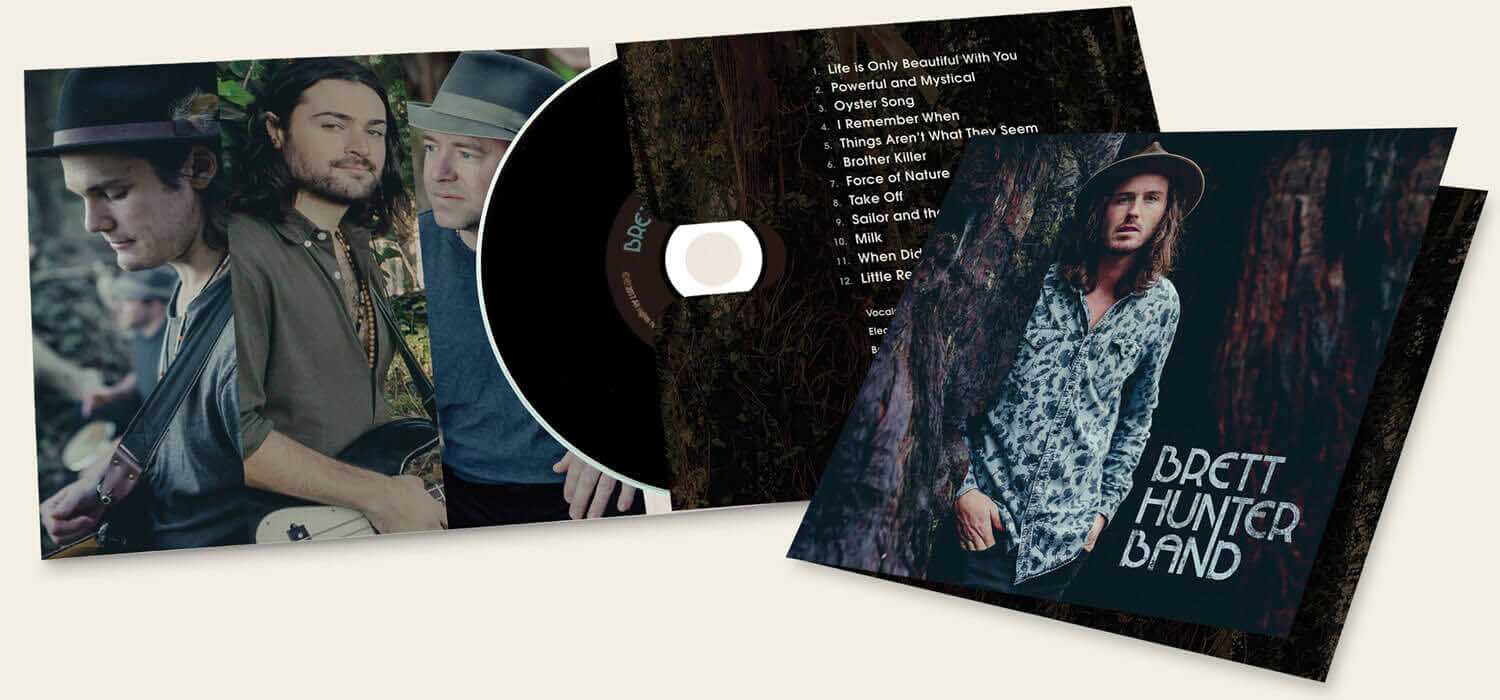 We were excited see Brett's stand out performance on NBC's The Voice where he was chosen to be a member of Blake Shelton's team.