Case studies & cover samples
Live 2 by The Kingdom of the Sun Concert Band
Get pricing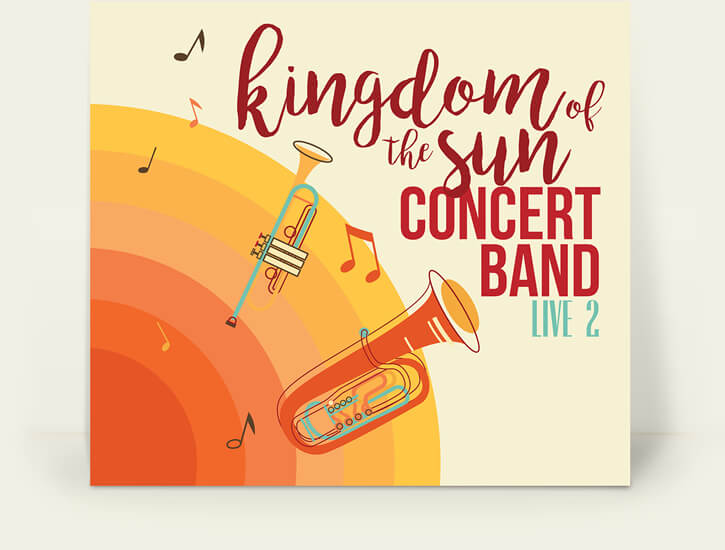 The designer immediately knew she wanted the cover to be a mix of modern fonts in a more classic design - a nod to big band album covers using simple shapes and bright colors to show movement.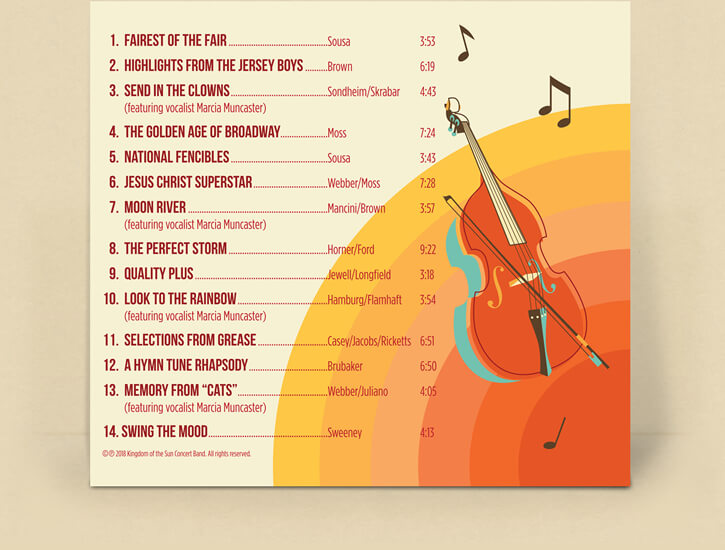 The Kingdom of the Sun Concert Band is a 90 plus member band. It's members range from middle school students to seasoned professionals, brought together by a shared love of music. The band's repertoire features popular songs from today and yesterday.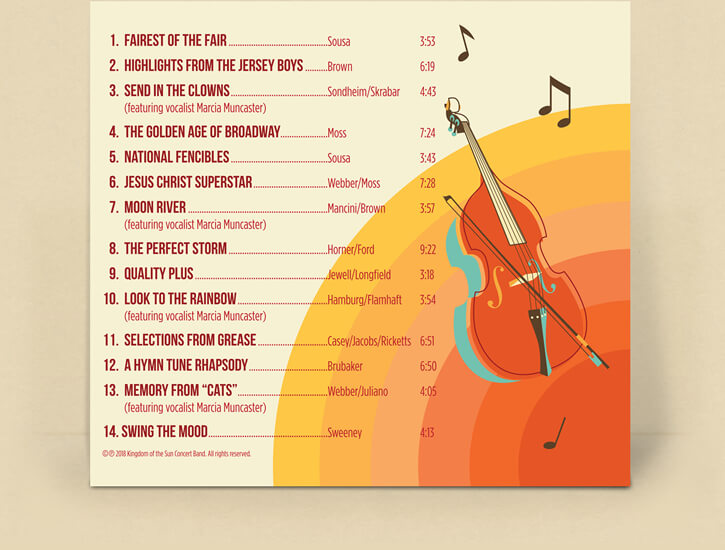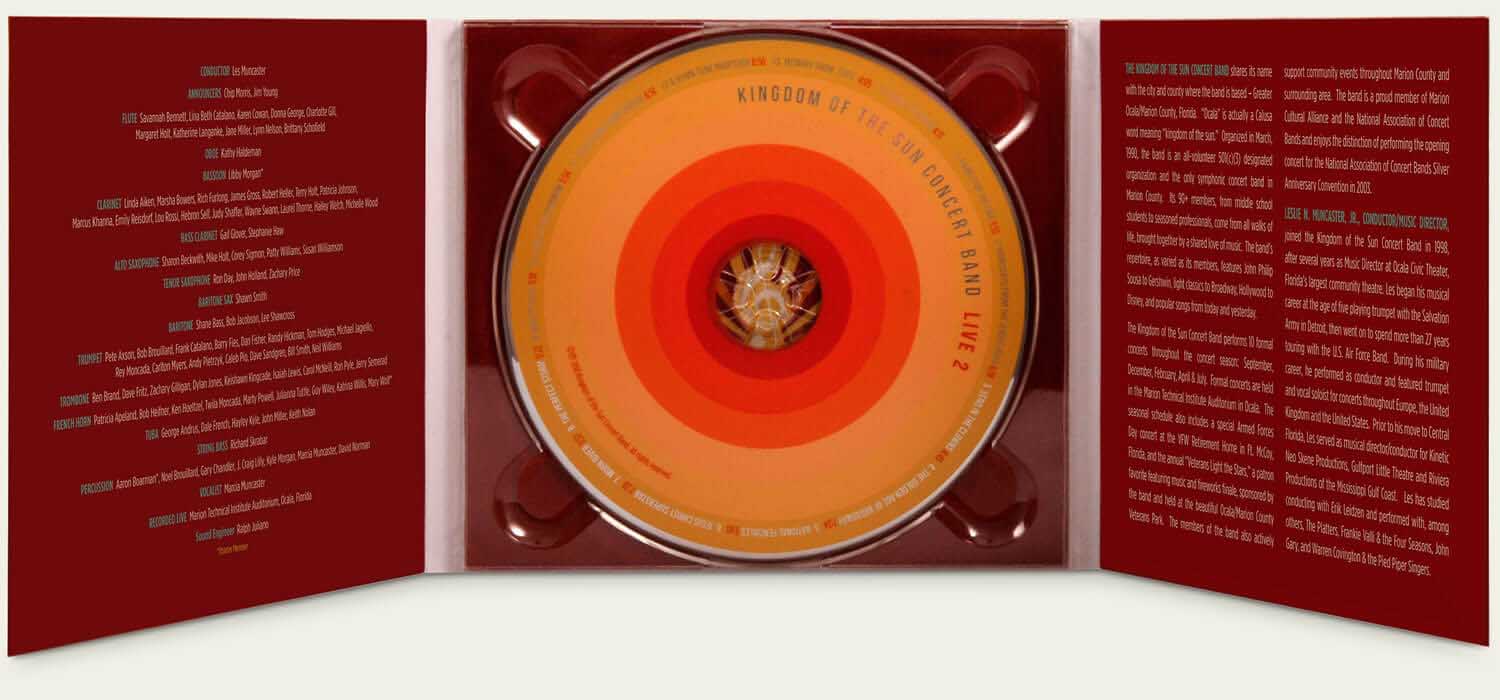 The inside of the packaging is clean and easy to read. The dark backgrounds on the right and left panels put the focus on the sun graphic of the disc art.