American-made face shields
Personal protective equipment (PPE) for frontline personnel during the coronavirus pandemic and beyond.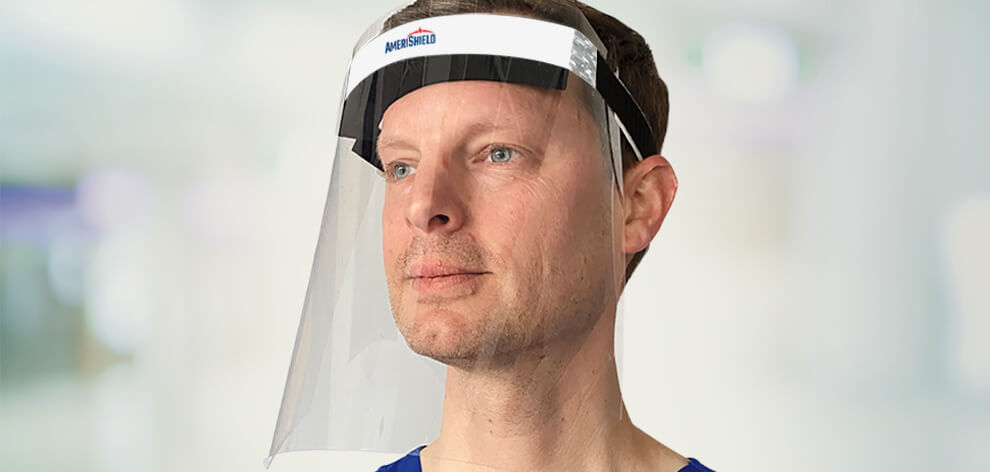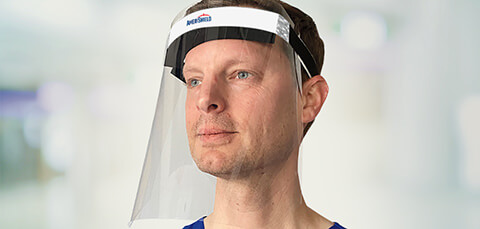 The COVID-19 pandemic has made clear the need for personal protective equipment. Our sister company AmeriShield is dedicated to supporting you with affordable PPE throughout the outbreak and beyond. Our face shields are proven to protect from sprayed liquid particles and help prevent the spread of infection. They're perfect for medical and emergency personnel, sanitary, food service, industrial assembly, retail staff, and other essential employees that need to stay safe while supporting their communities.
Face shields keep your mouth and facial expressions protected, but visible. Wearing them throughout your daily routine provides peace of mind when working in loud areas, communicating with hearing-impaired individuals, and building relationships with your customers.
Choose the face shield that's right for you.
New!
Custom-printed face shields
Personalize your face shield with a custom design or logo made to match your brand or personality. Get started.
The advantages of AmeriShield face shields
Priced affordably for all business sizes
Lightweight, flexible design for all-day comfort
Thin OPE plastic provides clear visibility
Proudly made in Pennsauken, NJ, USA
"Face shields were shown to reduce immediate viral exposure by 96% when worn by a simulated health care worker within 18 inches of a cough." — JAMA Network
AmeriShield face shields are made for use in these industries:
Senior Assisted Living & Behavioral Centers • Chemical Supply Centers • Hospitals & Medical Facilities • Convenience & Grocery Stores • Correctional & Detention Centers • Dental Care Centers • Emergency Management & Operations • Laboratories & Pharmacies • Transportation Workers • Veterinary Centers • Police & Fire Departments