Take your shot at winning a beautiful hollow body guitar from Ibanez's Contemporary Archtop series and a huge prize package from our indie music family worth over $2,100.

THE GRAND PRIZE
An Ibanez AFC155 Contemporary Archtop ($999 value)
300 CDs in 4-panel Digipaks with UPC barcode($677 value)
100 Classic Concert T-shirts ($449 value)
The Mega Distribution Bundle ($49 value)
Total Value: $2,174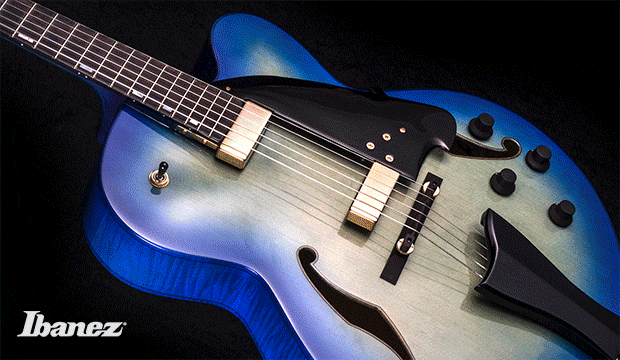 Sign up for your chance to win here
Sweepstakes ends 2/28/19. Winner will be chosen and contacted by 3/7/19.
Cannot be combined with any other discount or offer. Coupon is not transferable and has no cash value. Winner is responsible for all costs over $1,755 (taxes, shipping, etc.).
For complete giveaway rules click here.