Audio mastering for independent artists
Professional mastering for CDs, vinyl, digital and video distribution for $49/track (was $75).
Limited time offer!
See our pricing
Or call us at 1-800-468-9353

3 expert audio engineers • 20+ years of indie project experience • Premium analog and digital gear • 4 custom-built mastering studios • The fastest turn times • Affordable pricing • The only guarantee in audio mastering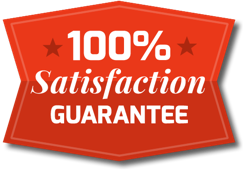 Audio Mastering Services
You can't communicate ideas to software presets. Pro tools like a digital audio workstation can only get you so far. No matter what kind of service you need, our professional mastering engineer team is available to talk so that your masters always fit within the scope of your vision.


CD mastering
One giant leap for
your overall sound with our online mastering process. Our mix engineer team will make sure your music production shines.  Compression, loudness, and clarity come through with our state-of-the-art mastering process.


DVD & Blu-ray mastering
Professional videos deserve
professional audio. Our mix engineer team utilizes pro tools like compression and loudness normalization to provide superior sound quality in each format.


Digital mastering
iTunes, Spotify, SoundCloud, YouTube—we'll get you ready for each platform. Your music tracks will receive careful treatment from our professional mastering engineer team to meet industry music production standards.


Vinyl mastering
Classic warmth in
a timeless format. We'll make sure your music stands out and gives your production the vintage touch it deserves.
Hands-on expert audio engineering
Want to sound like a pro? Then you'll need professional help. Our online mastering and music mastering process is built on working with you to understand your vision. Our mastering engineers have an average of 20 years of experience handling over 200,000 tracks of just about every music genre out there.
State of the art mastering studios
Each of our four audio mastering rooms is equipped with custom analog and digital equalizers, compressors, limiters, and some of the highest quality convertors, amps, routers, and monitors available. We also feature a completely refurbished Ampex ATR-100 tape deck for any throwbacks that need re-mastering. Whether it's a .WAV file or an analog tape reel, our digital audio workstation and mastering rooms are designed to help your music reach its highest quality.
Hear The SoundLAB difference yourself
Listen to a before and after sample
ORIGINAL TRACK
MASTERED TRACK
Hear more audio samples


SoundLAB Client: The Morning Life