Custom-shaped USB flash drives are one of the best ways to stand out from your competition and instantly convey what you're all about. Whether it's a tire for your auto shop or a microphone for your vocal studio, we'll bring your idea to life with a 3D replica that will quickly catch attention and express your message. Our custom shaped USBs can hold up to 16GB of memory that either Disc Makers or you can load.
Our Custom Shaped Flash Drive Process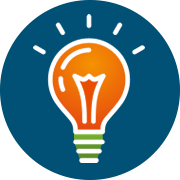 1. Think it
Any idea can become a custom shaped USB—and for a price similar to our most popular flash drive styles. Call 800-468-9353 and tell your Product Specialist what you have in mind.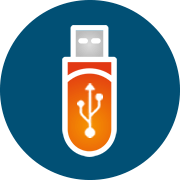 2. Make it
Our USB duplication experts will work out the specs to shape your concept into a custom-molded 3D body that fits over your custom shaped flash drives.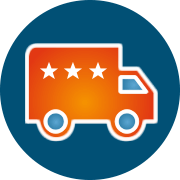 3. Ship it
Once approved, your completed USBs are ready in as fast as 15 business days.
Tell us about your project
Pack it up. Pack it in. Custom USB packaging.
Present your USBs with professional
customized flash drive packaging.
Learn more
Browse our premade selection of fun & unique 3D flash drives that can also be customized with your logo design.
Learn more


Custom Shaped Flash Drive USBs FAQ
If I have Data Lock on the USB, can the files be copied?
Data Lock does NOT protect any of the files from being copied. With data lock either a portion or the entire drive will be locked. That means you cannot reformat, erase or change any of that data. BUT - you can copy files. It does NOT protect against copying.

Note: If you have the files set up as an auto-run.exe the drive will need to have data lock. The auto-run needs a defined space to work within.
I want to print white text on my USB drive, but the digital proof has a white background. What do I do?
Adding a background to the artwork that matches the color of the custom USB case will allow you to view the text in the online digital proof.

Add text to the proof template indicating if you do/do not wish for this background color to be printed on the finished product. (Not required, but helpful).
What type of files can I upload for a USB?
Different devices may not read the files the way that you want them to but you can upload just about anything.

THESE ARE NOT CDs.
There is no standard.
The way a machine accesses the files on the USB will not be consistent.

For example, you can have a perfectly fine video file on a high quality USB...but if the computer can't play that type of video file, it simply won't play. That's not because of anything anybody did wrong. The end user simply isn't equipped. Luckily, with today's technology, it's pretty rare to encounter issues.

For audio file playback in cars, MP3 files are more universally recognized.
Can I change the order of my tracks after I upload them for a USB?
Tracks will be listed sequentially/alphabetically by name (not the order in which they were uploaded).

You will not be able to re sequence them in the project center.
We suggest using a track number prefix to help sort the files as you want.
EX: 01 Track One
02 Track Two
03 Track Three
Is there a minimum order for custom USBs?
Yes. For there is a 10 unit minimum on these types of USBs:
Swing
Top Hat
Music Card
Cassette USB
Business Card

The other models have a minimum order quantity of 50 units:
Bamboo
Key
Wristband
Biscuit
Special information about the Key Shape Drive and Business Card Drive
Our Key Shape and Business Card drives are popular choices because of their unique and attention grabbing shapes, but those interesting shapes require the use of a USB interface that is a bit outside the norm and some devices may have difficulty reading the drive.

You can see from the pictures below that the interface used does not have the complete metal 'frame' around the USB contacts which allows for a lower profile drive (and works fine in most situations).

Please keep this in mind when choosing the model of USB drive for your project.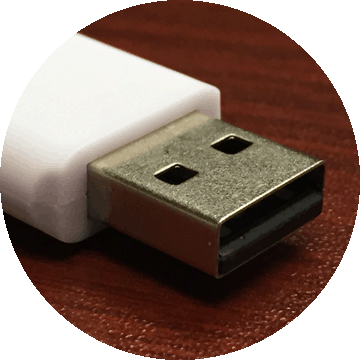 Standard USB interface
('Swing' model pictured)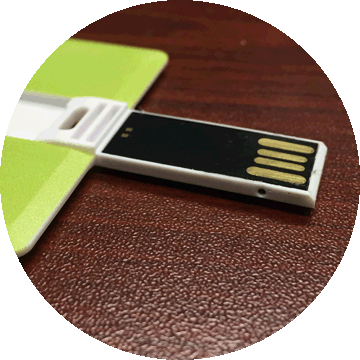 Business Card Drive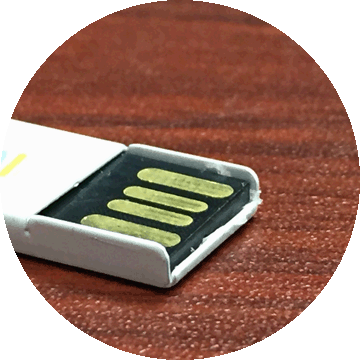 Key Shape Drive