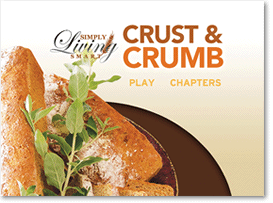 DVD Menu Design
Although not required by the DVD specification, most DVDs have some type of menu. This provides the user a quick and easy way to navigate the DVD and view items they want to watch. In DVD authoring, there are two methods of DVD menu design. The first method uses templates provided in your DVD authoring software. Some of these can be fairly complex with motion and sound. But they are limited in scope and are difficult to customize to your project. A better solution would be to design a custom DVD menu specific to the look and content of your DVD project. Custom DVD Menu creation requires knowledge of graphic design, video, and DVD authoring. The DVD menu designers and programmers at the Authoring House are experienced in DVD menu design and DVD programming making sure your project will look professional and function the way you want. You'll receive a PDF proof via email so you can review it before the DVD authoring is performed.
Get a quote

You may design your own menu for us to use in your DVD project but it must be set up according to our guidelines. For information on designing your own DVD menu, read the
Designing Custom DVD menus whitepaper.
*supplied menus will not result in a discount.