Our CD and DVD templates are available in the following software:
We strongly encourage all of our customers to upload hi-res PDFs (Learn how to create & export a PDF). If you have any concerns about our templates, please contact your product specialist.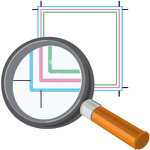 Not sure how to use our Design Templates?
Learn how to work with our design templates.