Mastering Services
Single-song mastering just
$75

$49

An experienced engineer from The SoundLAB brings fresh ears and great analog gear to your project, pumping up the volume to an appropriate level depending on the style of music, adding clarity and detail with EQ, and making sure your song sounds great no matter where it's played! Maximum track length is 10 minutes. Songs longer than that may incur additional mastering charges.
Full album mastering —
$75

$49/track

To make your songs sound like a cohesive album, the engineers at The SoundLAB will make each song sound amazing, then concentrate on bringing a consistent level and EQ balance to each track. They'll also ensure the album has a smooth flow, with proper fade-outs and spacing. During a full mastering session the engineer is listening closely, in real-time, through the entire album, to identify any issues, no matter how small. Maximum track length is 10 minutes. Songs longer than that may incur additional mastering charges.
Vinyl mastering —
$75

$49/track

While including everything from our Full album Mastering, mastering for vinyl employs special techniques to guarantee your album will translate well to the medium. The mastering engineer may choose to center the bass frequencies, control vocal sibilance with de-essing, and smooth out harsh mid and high frequencies that could cause distortion. Maximum track length is 10 minutes. Songs longer than that may incur additional mastering charges.
New mix policy
There is a $35 charge to master a re-mixed song once the mastering session is complete. For example, you receive a proof of your SoundLAB mastered project, but decide to edit the vocals on one song and supply a new mix to us. The re-master fee covers the time for the engineer to recall the session, set up the analog gear we use, evaluate the new version, make any adjustments necessary to EQ, compression, etc. and create a new master and proof.
Post-production tune up* — $199 (20 songs maximum)
Does your album just need some minor editing and clean-up? Our Post-production tune up service includes cleaning up or smoothing fade-outs, removing unwanted noises between songs, adjusting the level on songs slightly to improve consistency, re-sequencing, etc. The final steps to help finalize your album and make sure it's ready for distribution.
*Projects needing a significant volume increase, EQ adjustments, or a complete, real-time listen through the entire album, will require a full mastering session.
Music transfers/restorations — $75/hr
We love analog masters in The SoundLAB! Whether it's a mix-down on ½" tape at 30ips, or the last surviving copy of an album you released on vinyl or cassette, we can not only play it back, we can clean-up and enhance your master as well!
Audio editing — $75/hr
From a basic music edit to remove the sound of a drum stick at the end of a song, to more advanced work like reversing words to create a clean version of your song, The SoundLAB has the tools and experience to make these changes.
Mastered for iTunes
The SoundLAB is certified to perform mastering for the Apple Digital Music process. Our engineers have the tools and expertise to create the high-resolution files Apple requires so your music will sound as good as possible when sold in the iTunes Store or streamed on Apple Music.
Apple Digital Music certification requires a high-resolution master of at least 24/44.1K be supplied for the mastering session. Please or call us at 1-800-468-9353 ext. 5774 to get a custom Apple Digital Music mastering quote. More info on Apple Digital Music requirements can be found here.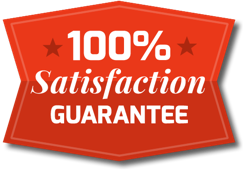 The SoundLAB Guarantee
We provide world-class audio mastering at prices independent musicians can afford. Our knowledgeable mastering engineers and professional mastering equipment ensures your music is ready for release. We guarantee you'll be satisfied with the quality of our work.