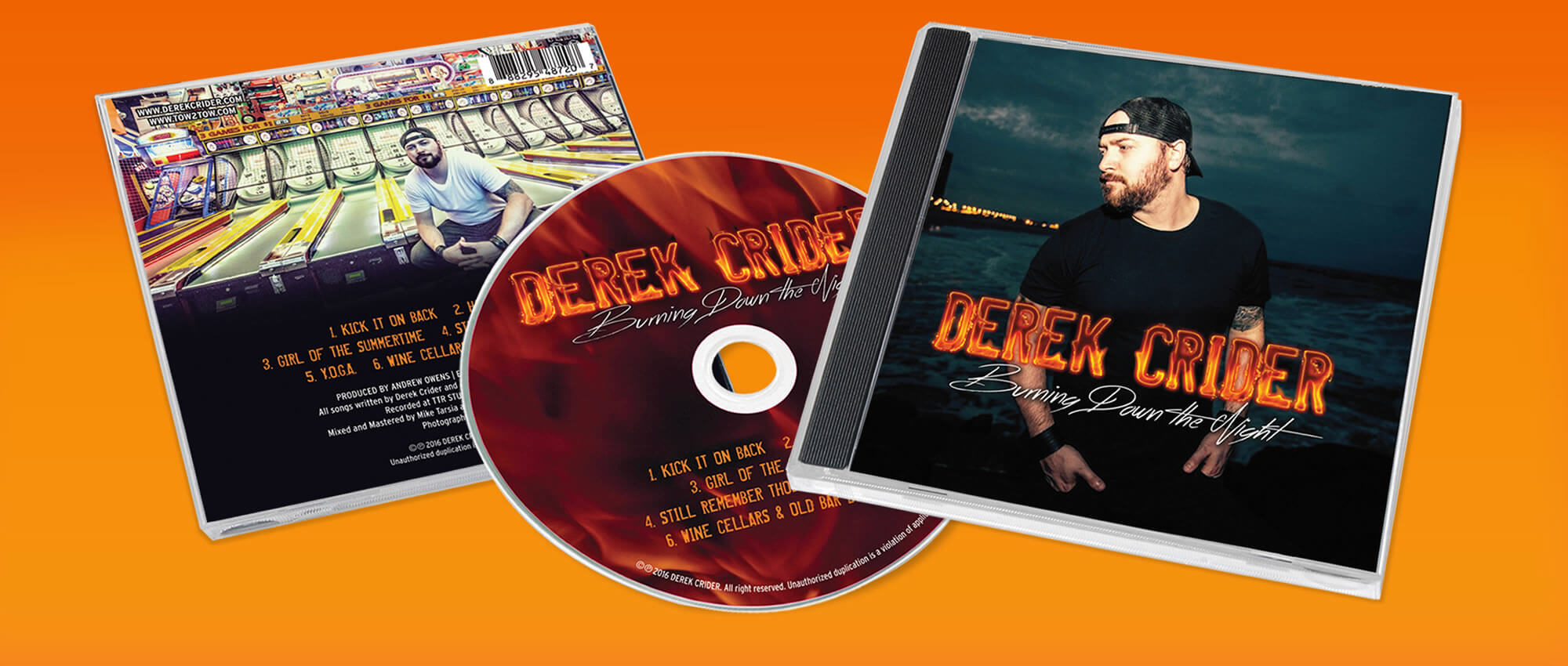 The Process
1. We'll review your supplied files
We'll review your Design Information Guide, notes and materials. Please be as complete as possible, be sure to proof all your text carefully and send only the images you want to use.
2. Create your design
The design team will use images you've supplied combined with textures and effects or images from our extensive stock photo library. You'll receive one complete package solution that best meets your needs. Each design is unique and reflects who you are as an artist.
Proofs will be emailed to you with a link to view a high-resolution PDF file. You can also login to My Account at any time to view and approve your proofs.
3. Changes and approval
Send us your design tweaks or text changes. All corrections and approvals should be submitted online through your account. Most new proofs will be sent to you within 24 hours via email. Extensive text or design changes may require additional charges.
4. Approval
Take the time to carefully look over your proofs. When you are completely satisfied log into your account online to approve.
5. Special delivery
You get your finished CD or DVD package and everyone loves how awesome it looks. Now you'll have a better chance of getting noticed by your audience, whether they're new fans, DJs and station directors, record labels, prospective clients, film festivals, and more!
How to get started
Here's what you'll do to help us get started on your design.
Complete the Design Information Guide
Fill out the Design Information Guide in your online account to help define your theme. Tell us how you would describe your project and note examples of designs that appeal to you. We'll combine your materials and ideas with our expertise and deliver one complete package design that excites you and your fans.
Design Info Guide: English | Espanol
Logo Info Guide: English | Espanol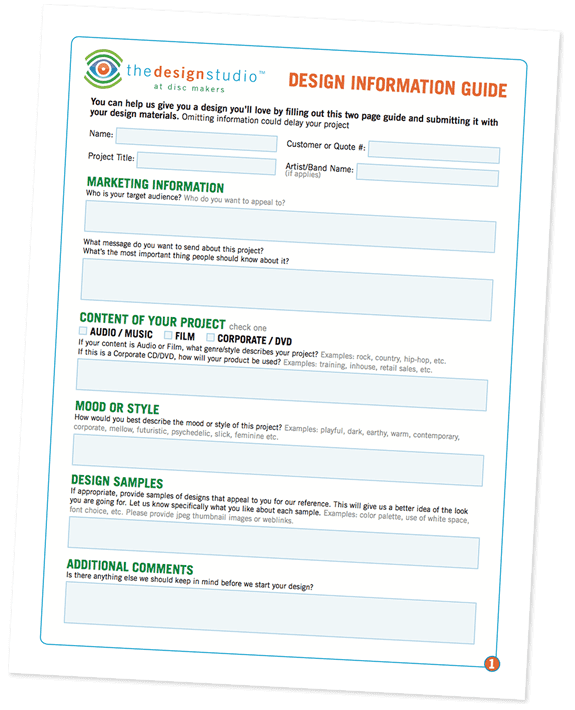 Image and content specifications
Uploading images
A strong photo can make a huge difference in the quality of your design. If you are supplying images, high-resolution photos should be 300 ppi/dpi (pixels per inch) at roughly the final print size in TIFF, JPEG, .PSD, .EPS, or .AI formats.
Low-resolution images and those pulled from the web are often not usable or will look fuzzy and unprofessional.
When completing the Design Information Guide, we ask that you specify the image for the cover. You can also indicate the placement of other images or trust the design team to choose the placement that will highlight the images and works best with the layout.
Please supply only the photos you may want us to use in your project. Note, many extra photos or photo collages may require additional charges. Be sure all your materials are sent together to avoid delays.
Uploading text
Upload a Microsoft Word (.doc or .docx) file or Rich Text (.rtf) file. This must include Artist Name, Title, and track names in the correct order. CD packages may also include track times, copyright, credits, thank yous, and contact information.
DVD packages often include a brief synopsis, cast info, special features, awards, and review quotes.
No images? No ideas? No problem!
You have an award-winning design studio at your fingertips that can showcase who you are and captivate your audience all at once. Let us know what you're looking for and we can whip up something awesome using our copyright-free photo library.
Send us everything
In the artwork section of your project, please complete the Design Information Guide and upload your text documents, images, and other support material.
Ask your Product Specialist if you need assistance uploading files through the Project Center in your account.
See FAQ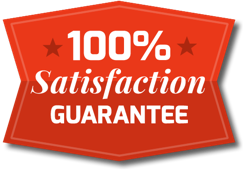 The Design Studio guarantee
We provide professional graphic design at prices you can afford. Our knowledgeable designers and professional design software ensure your album art matches the quality of your sound. We guarantee you'll be satisfied with the end result.
Let's give your music the professional look it deserves.
Get a custom quote
Or call us at 1-800-468-9353.