Make sure your first impression is a strong one.
Our designers turn your rough concept into a finished package design. Whether you're at a gig, in stores, or online, we'll help you showcase your music's personality like a pro.

Custom design
Each project is unique.
No cookie cutter design here.

Trusted by independent artists
Helping musicians to succeed
for more than 25 years.

Fast turnaround
75% of our projects are
approved in two proofing rounds.

100% guaranteed
Complete satisfaction
or your money back.
Design that makes a difference
Your album design helps you stand out in a music industry filled with more artists now than ever before. Successful indie artists not only dedicate themselves to their music, but to branding themselves too. Professional graphic design keeps your brand consistent across everywhere you're promoting your music:

At your gigs

Your website

Facebook

Twitter

YouTube

Instagram

Spotify

CDBaby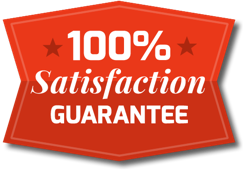 The Design Studio guarantee
We provide professional graphic design at prices you can afford. Our knowledgeable designers and professional design software ensure your album art matches the quality of your sound. We guarantee you'll be satisfied with the end result.
Your album cover is your first impression.
We'll make sure it's a lasting one.
Get a custom quote
Or call us at 1-800-468-9353.