75 YEARS
of EMPOWERING artists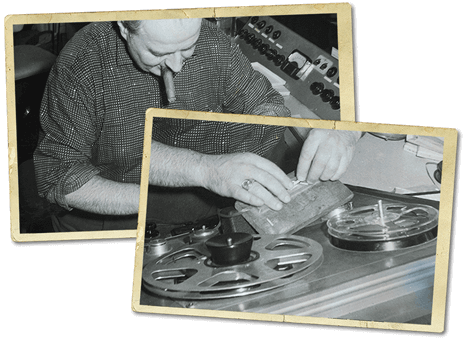 THE POWER OF MUSIC — it can inspire some truly remarkable things, like starting a record label, or building a recording studio. In 1946, Disc Makers founder Ivin Ballen accomplished both. And since there weren't any plants in the Philly area to manufacture his music artists' releases, Ivin built one himself and pressed his very own 78rpm shellac records.
Just like that, the Ballen Record Company was up and running. 10 years later, the name became Disc Makers.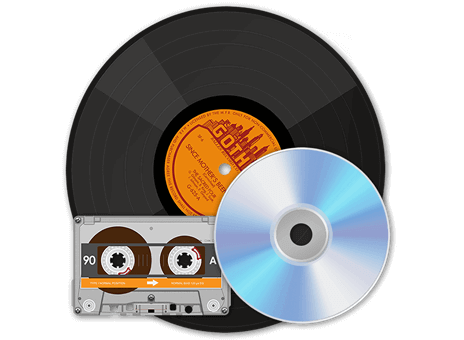 IT MIGHT'VE STARTED WITH 78s, but Disc Makers has come a long way since those first pressings. Morris Ballen, Ivin's son, joined the company in 1959. Soon after his start, his "format neutral" philosophy went into action meaning Disc Makers would offer its services to a client's preferred format.
Over the past seven decades, Disc Makers has made vinyl, 8 tracks, cassettes, CDs, DVDs and Blu-ray discs for over a million independent artists and filmmakers.
"We're helping them achieve their dreams."
— Tony van Veen, President, Disc Makers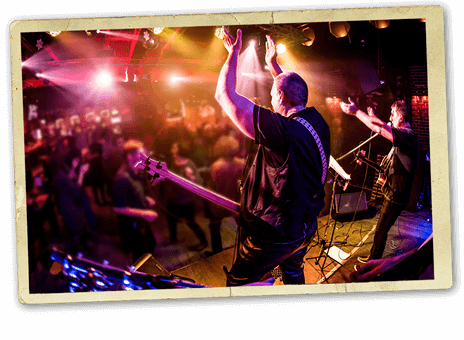 DISC MAKERS was created out of necessity; an affordable one-stop source where independent artists could bring their ideas to life. 75 years of business doesn't come easy in any industry, and it wouldn't have been possible without you.
To the singer/songwriter who has a voice to share. To the filmmaker with a different perspective. To those who just want to make an impact in their community. To all of our individuals, entrepreneurs and artists. We thank you.
"I love this business. It's a family business."
— Anne Ballen Ladenson, Granddaughter of Ivin Ballen
Similar to Ivin's beginnings, Disc Makers' team members are driven by a mutual passion. Most of us are artists ourselves—musicians, producers, designers, photographers, painters, and a few other cool, creative outlets. Many of us are even Disc Makers clients, trusting in those that work beside us to help bring our own visions to life.
We all understand how special it is to see a dream become a reality and we always strive to make each experience as memorable as possible.

"After all, without independent artists, we'd be long out of business."
— Morris Ballen, son of Ivin Ballen
BACK IN 2006, many grabbed their chisels to craft a headstone for physical music. But even amongst the hype, and a digital surge that has changed virtually everything, there has always been a need for disc manufacturing. 10 years later, artists continue to make careers with the support of Disc Makers and we continue to proudly produce over 40 million discs for 40 thousand artists each year.