USB Music Cards
Custom print your album art on USB flash drives. Get 100 for just $441.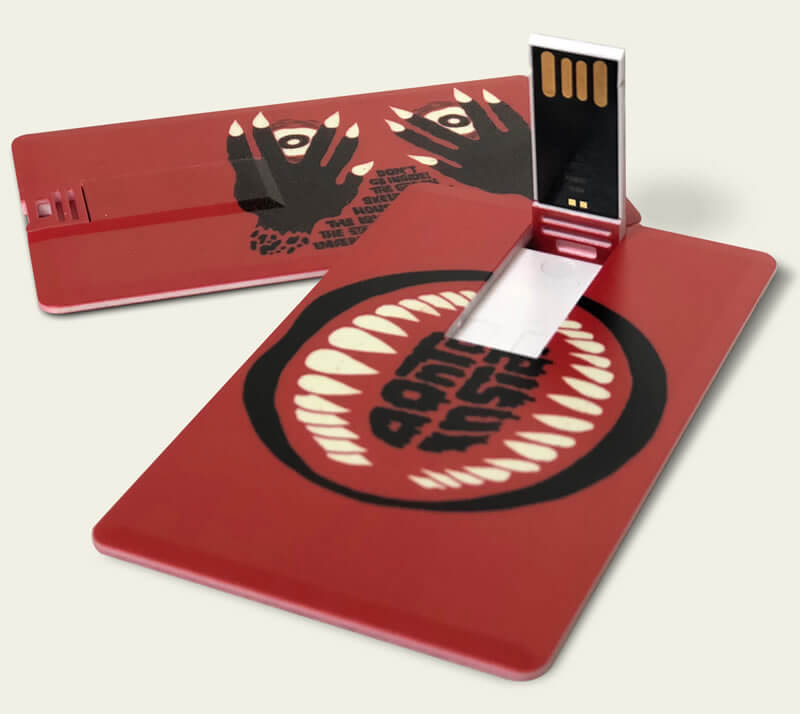 USB Music Cards Pricing
Prices are
per unit

1GB
2GB
4GB
8GB
16GB
10
$8.70
$8.85
$9.06
$9.20
$9.35
25
$6.79
$6.94
$7.15
$7.29
$7.44
50
$5.51
$5.66
$5.87
$6.01
$6.16
100
$4.41
$4.56
$4.77
$4.91
$5.06
250
$4.01
$4.16
$4.37
$4.51
$4.66
500
$3.76
$3.91
$4.12
$4.26
$4.41
Includes full color print on one side and no data load. Turn time 10-15 days.
USB drive packaging:
Need packaging for your Music Card USB Flash Drive?
Here are our most popular options:
USB Music Card Specs
Includes free shipping, full-color printing, and a lifetime guarantee. Quote, create, and order entirely online.
Dimensions & impressions area
Weight
0.35 oz
Color options
White
Memory options
1 GB, 2 GB, 4 GB, 8 GB, 16 GB, 32 GB
All drives are standard 2.0

How much data can I include?
Make sure you have enough room. Formatting the USB drive will use some of the memory. Once formatted, the available space is generally about 93% of the drive size. For instance, if you order 1 GB drive, you'll only have about 930 MB available. Please plan accordingly.
Printing
Full color artwork printed on both front & back, in full vibrant colors
Included
Limited Lifetime Warranty and Free Shipping
Optional packaging

Get your instant price


Need help? Tell us about your project.
Or call 800-468-9353
FAQ
What materials do I need to provide?
Artwork to print on the USB and files to load
What storage sizes do you offer?
Standard 2gb – 32gb (larger options available for some types)
What is your minimum quantity order?
Do you have design templates?