USB Drive Packaging
Need packaging for your USB Drive? Disc Makers has you covered.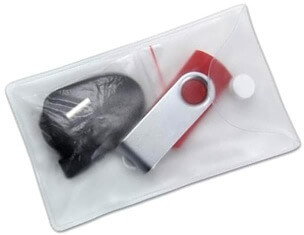 Vinyl Snap Pouch
Deliver your USB drive safely and keep it free of dust and contaminants in the Vinyl Snap Pouch. Comes with neck lanyard when applicable.
Black Gift Box - Flat Top
This black USB Gift Box is an elegant way to package flash drives. With its velvet lining, a Flash drive feels more like a gift and less like a promotional tool.
Dimensions: 4.72 x 3.54 x 0.79 inches
Can be used with all drives except the Business Card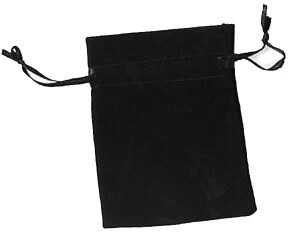 Velvet Pouch
Some people use pouches to hold their coins, valuables and collectables, but did you know pouches can also hold data? Our pouches can hold as much data as you can fit onto your USB Drive.
Only available in black
Drawstring enclosed pouch with velvet-like finish.
4 x 0.15 x 3 inches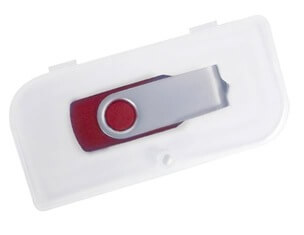 Magnetic Case
A small but strong magnet keeps this durable, see-through plastic case closed, making for a safe, durable, dependable and professional packaging solution. These cases make storing, preserving and presenting your USB drives a snap!
Durable, clear plastic case with a magnetic seal
3.7 x 1.75 x 0.9 inches
Can be used with: Swing, Top Hat