Limited time offer! Call-in only!
The Album Drop Bundle
CD printing, digital distribution, bar code, and your choice of audio mastering or CD package design—everything you need to successfully release your new music.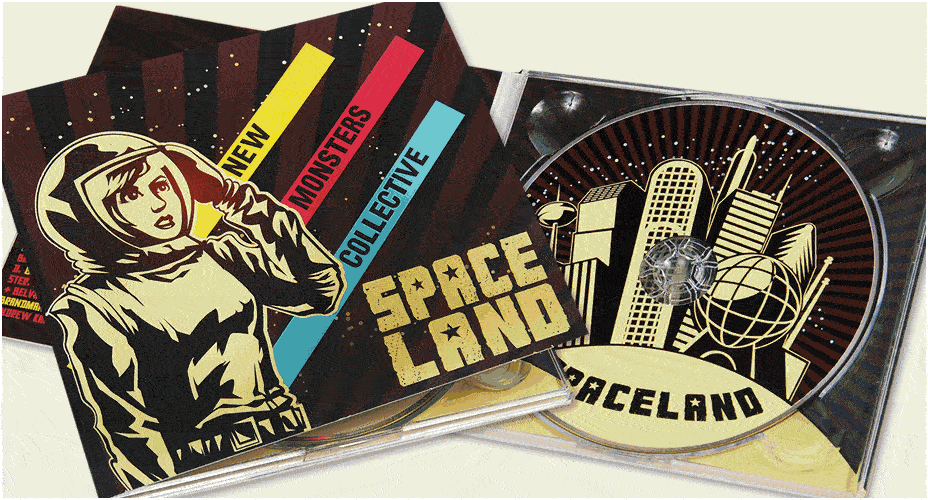 300 CDs in your packaging choice of:
Jewel Cases w/ 2-panel inserts, Eco-Wallets w/ 4-panels, Digipak w/ 4-panels, or Jackets

Global Music Distribution Bundle
Sell your music worldwide on iTunes, Amazon and more. Get paid for streams on Spotify, Apple Music, Amazon Music, Napster and beyond.

Album Mastering (up to 10 tracks)
Professional mastering from the SoundLab at Disc Makers. Expert audio engineers with 20+ years of indie project experience.


Award-winning graphic design
Look as heavenly as you sound. From Praise to Punk, we can design for any musical style.

UPC code and digital ISRC codes
Track your physical and digital sales numbers.
Just choose your CD package, call 856-329-7807 to speak to a helpful Product Specialist, and we'll take care of the rest.
Why Disc Makers is your best choice
CD printing that looks amazing with our award-winning, full-color on-disc printing.
We use only non-toxic, vegetable-based inks for rich, vibrant board printing.
Super-shiny gloss or velvety matte UV coating for the ultimate finish and durability.
Your disc package is backed by our 100% satisfaction guarantee.
Proudly made under one roof, we manufacture every component of your order in our own CD replication and printing plant, right here in the USA.
Call 856-329-7807 to get started today.
DETAILS: Not applicable with any other offers or discounts. Offer not available online. Applicable only to CDs in 2-panel Jewel Cases, 4-panel Eco-Wallets, 4-panel Digipaks, and Jackets.