AXE TO THE MAX
SWEEPSTAKES
Enter to win yourself a guitar worthy of the Rock Gods
Congratulations to Chris O. from Ballston Lake, NY, winner of our Axe to the Max Sweepstakes!
Chris won a prize package worth over $5,000 from Disc Makers, The Music Zoo and Guitartricks.com
Iconic prowess meets rebellious style
Disc Makers, The Music Zoo and Guitar Tricks are heading into the New Year by giving you the opportunity to win a staple in guitar history—the glorious Gibson Custom Shop Benchmark Limited Run '67 Flying V Electric Guitar in Vintage Sunburst. Originally designed in the 50s, the Flying V looks modern even by today's standards. A frequent weapon of choice for Hendrix and many others, this Gibson guitar defines quality craftsmanship and style. Plus much more!
THE GOODS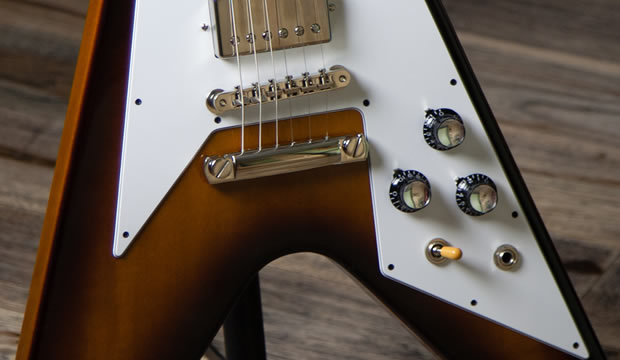 GRAND PRIZE WINNER GETS

Gibson Custom Shop 1967 Flying V Electric Guitar
1,000 CD Digipaks
100 Posters
The Mega Distribution Bundle
100 Download Cards
Commemorative plaque
Total Value: $5,084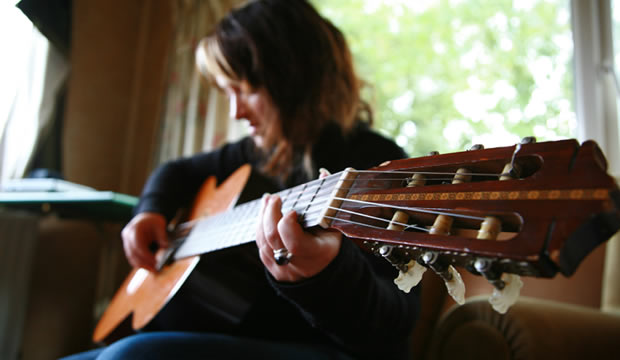 EVERYBODY GETS

Free one-month subscription
Access to over 11,000 lessons
Tutorials for over 600 songs
Your favorite guitar styles
A $29.95 value