The SoundLAB at Disc Makers vs. LANDR
Should I trust audio mastering professionals or an automated mastering service?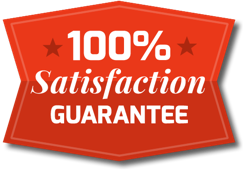 How do you decide which audio mastering service is right for you?
Most musicians know that audio mastering is an essential part of releasing professional music. But there's a bit of debate as to whether artists should trust their music to the human sophistication of The SoundLAB or to automated software services like LANDR.
Man vs. Machine
LANDR masters your music with algorithm-based programming set within its music reference library. In plain English: LANDR listens to your music and applies general adjustments based on what genre it sounds like. That can lead to an overly processed sound, which may not live up to your quality standards.
Our combination of trained ears and top-level hardware and software allows us to customize and optimize each track, providing you with a professionally finished product that suits your tastes.

A closer look at the numbers
The chart below compares pricing between The SoundLAB and LANDR's yearly "Pro" package. LANDR does offer multiple pricing options to choose from, but the Pro package is the only comparable option that includes hi-definition (HD) WAV file. All other packages charge an additional $19.99 for HD quality or provide lower quality formats (MP3s, lo-resolution WAVs). The SoundLAB can deliver an industry standard, replication ready DDP Master, as well as standard or HD WAVs and AIFFs with any mastering session.
| | The SoundLAB | LANDR |
| --- | --- | --- |
| Cost | Flat rate of $49/track | $299/year subscription |
| Full album mastering | | |
| Dedicated engineer | | |
| Custom tweaks and edits | | |
| Satisfaction guarantee | | |
What about full album mastering?
LANDR only offers track-by-track mastering, meaning they're unable to offer a cohesive full album master. Instead of comparing each song on the same album to one another, LANDR references music in its own database to create its masters, which can lead to an album full of unbalanced EQ and disjointed sounds.
The SoundLAB excels in full album mastering. Our engineers make sure that the level and EQ balance of each song stays consistent throughout your album for a cohesive feel and a smooth flow.
Communication
The engineers at The SoundLAB are always available to discuss the specifics of your unique project. From advice on preparing your audio for a mastering session, to changes and tweaks after the session is complete, you can always convey your vision to our engineers. Want to hear a bit more high-end on track #5? That's not a problem when you're working with The SoundLAB.
Custom tweaks and edits
The only customizations LANDR provides are within its intensity settings. You can choose from a low, medium, or high setting depending on how aggressive you want your master to be.
Since The SoundLAB uses hardware and software in each of its studio suites, our engineers' customization abilities aren't limited. They can adjust fades at the beginning and end of tracks, remove unwanted pops & clicks interfering with your sound, and add breathing room between your tracks.
Different mastering for different mediums
If you're releasing vinyl, your music needs to be mastered for vinyl. If you're releasing on iTunes, your music needs to be mastered for iTunes (MFiT).
LANDR isn't qualified to meet vinyl mastering specifications and isn't MFiT certified. The SoundLAB is qualified to master music for all mediums and platforms. From SoundCloud uploads to analog tape restorations, our engineers have been mastering music across numerous platforms for years and are prepared to make your music sound its very best.
Satisfaction guaranteed
The SoundLAB offers the only guarantee in audio mastering. We provide world-class audio mastering at an indie price. Our knowledgeable mastering engineers and professional mastering equipment ensures your music is ready for release. If something isn't right with your experience, we'll make it right.
Hear the professional difference
What better way to prove the impact an engineer makes than with an A/B test? We sent a track through LANDR's process (HD WAV quality, medium intensity setting) to compare our audio mastering service against theirs. You'll notice these key differences when listening:
LANDR — "Heart of Stone"
Low-end:

A bit muddy

Mid-range:

Vocals are slightly buried

High-end:

A flat sound with no presence

Overall:

Lower in overall volume, sounds overly compressed
SoundLAB — "Heart of Stone"
Low-end:

Tighter, closer to the original mix

Mid-range:

Vocals are more open

High-end:

Sparkly and noticeable detail

Overall:

Clear and balanced, stays true to the original mix