• Fill out an information guide
• Supply images
• Supply text
• Send us everything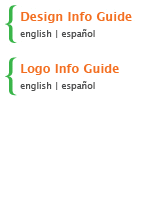 Creating a message for your design project can be difficult, but we make it easy. Fill out a Design and/or Logo Information Guide – there you can tell us your ideas, list words that you would use to describe your project, as well as provide examples of designs that appeal to you. Using your materials, we'll deliver a package design you're guaranteed to be excited about.

Big ideas? No ideas? No problem! Our most satisfied clients are those who put the most trust in our creativity. We understand that our clients aren't design and marketing experts – that's precisely why we're here. We're an award-winning design studio at your fingertips!

See also:
Case Studies (see client ideas transformed into completed designs)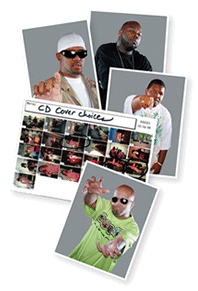 A strong photo can make a huge difference in the quality of your design. You can supply quality photographs* or photos taken with a digital camera at the highest setting possible. We cannot accept negatives. If you don't have any images, let us know what you are looking for and we can come up with something awesome using photos from our stock collection.
* Photos taken by a photo studio may require a release form from the photographer.

• We will scan 1 photo per panel for your design, not including the tray. For example, a 4-panel design includes 4 scans.

• We will use up to 10 of your digital images in your design. Jobs larger than 8-panels get the number of panels x2 for free. For example: A 12 panel job includes up to 24 client-supplied images. Additional scans and digital images can be added for a fee.

See also:
Frequently asked questions




You may supply a written hard copy of your text or a digital text file. We recommend digital text files (.doc), especially if your friends are always telling you that your handwriting is illegible. Typical text included on a CD package is a track listing with track times, credits (such as producer info, where the album was recorded, etc), thank you text and contact info. DVD packages often include a brief synopsis, cast info, special features, awards and review quotes.



Send your completed Info Guides, text, images and other support materials to:

Disc Makers
Attention _____________ (your Product Specialist)
7905 N. Crescent Blvd.
Pennsauken, NJ 08110-1402

Ask your Product Specialist if you need info on uploading files to our FTP site.




• Be sure images are high resolution: 300 PPI for greyscale or CMYK images, 1200 PPI or more for line art (also known as 1-bit). Anything less will produce poor, fuzzy or pixellated results.

• Graphics and photos taken from the Internet (PNGs, GIFs or JPEGs) are discouraged due to their low resolution and possible copyright issues.

• Sizing down an image improves print quality but sizing up an image reduces print quality.

• We work with all graphic elements in the CMYK color mode. RGB images will be converted to CMYK for our use, but be aware that color shifts may occur.

• More questions? See our FAQ.